Massage Therapy at
Essential Chiropractic Inc
At Essential Chiropractic Inc, we're proud to offer a variety of focused and effective massage therapy techniques, and truly believe that patients of all walks of life can benefit from a session.
Massage therapy is the manipulation of soft tissues in the body including muscles, connective tissues, tendons, ligaments and joints. It's also incredibly scientifically backed, helping to alleviate the discomfort associated with every day and occupational stresses, muscular over-use and many chronic pain conditions.
Patients who visit us seek massage for a variety of issues, including but not limited to:
Anxiety and depression
Arthritis
Headaches
Fibromyalgia
Inflammatory conditions
Lymphedema
Plantar Fasciitis
Post-traumatic Stress Disorder (PTSD)
Scoliosis
Pregnancy
Strains and Sprains
Whiplash
Tendinitis
Sciatica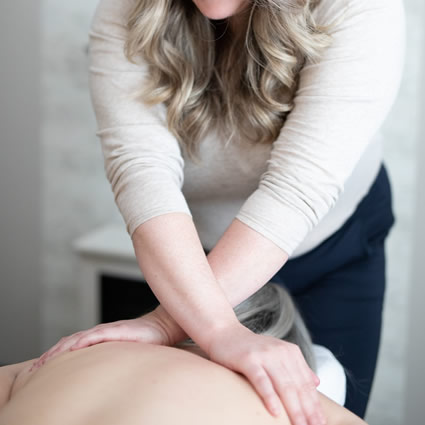 Techniques Offered
Our therapist is happy to offer a variety of massage techniques to meet the individual needs of each patient. When you're here, we want you to experience a relaxing, comfortable session designed to address your problem areas. We happily offer Swedish massage, cupping therapy, trigger point therapy and deep tissue massages.
Our massage sessions are based around individual client needs and treatment goals. We want to make each and every client feel comfortable and work toward achieving their goals in natural health.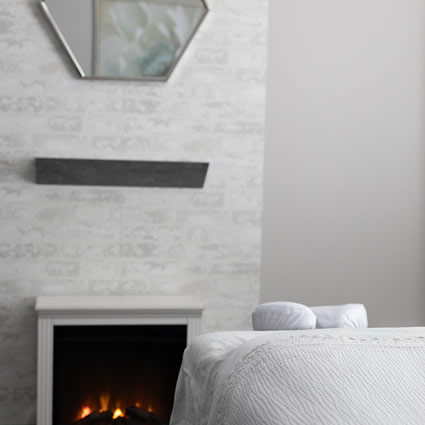 Preparing for Your Visit
We make booking and preparing for your visit with us simple. We recommend drinking plenty of water before and after your visit to help keep your body hydrated. After you arrive, you'll fill out some brief paperwork for a quick health assessment.
Because we do accept insurance (and if you plan on using it), we ask that you check with your provider to determine if a referral from a physician is necessary. If so, please bring the referral with you as well as a copy of your insurance card. We aim to be transparent with our pricing, with massage costs ranging from:
60 minutes- $96.00
45 minutes- $80.00
30 minutes- $65.00
*All prices include HST
Book Your Visit Today
We'd love to welcome you to experience the power of natural, focused massage therapy. Get started today by booking a visit with us. We can't wait to meet you.
CONTACT US »
---
Massage Therapy Mount Pearl NL | (709) 757-3307